Grow your business by hiring remote developers with us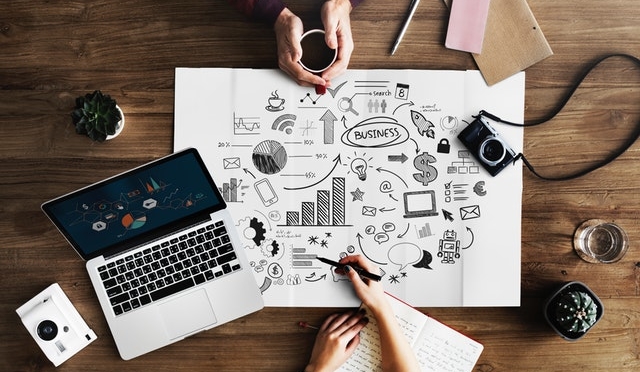 How we can help you:
White Label Services is a premium offshore development firm and we provide remote staffing solutions. We have an in-house team of some excellent developers and programmers, and we offer these resources to work dedicatedly and remotely with our clients.
Our team of analysts and experts understand customer requirements and then we accordingly handpick the best business solution for you proposing the most efficient technology stack and the team arrangement. If there's any need for software development, then our team is right here for you.
Some key advantages of remote staffing:
Huge cost savings
We are based out of Canada and thus the prices with which we work are very efficient when compared to the US market. Thus, we are able to offer premium offshore development at fractions of the usual development cost in the USA.
Zero recruitment costs
Leave all your worries and hassle behind. We understand your requirements, and then our team of experts takes on from there. Thus, enabling you to hire incredibly talented programmers and experts without shelling out even a single dollar on the recruitment expenses.
Zero liabilities
Working with remote resources has various benefits and one such huge benefits is zero liabilities. Why worry about the labor laws, healthcare expense, insurance, etc. when we are there. Just leave all that to us, we've got you covered.
Zero administration at your end
The HR, accounts, IT concerns and maintenance, everything is covered by us, allowing you to focus on more crucial pillars of your business.
Flexible client contracts
We believe in being very flexible with our work and our clients. Our client contracts start from as low as 1 month and can be extended indefinitely.
We got you covered in your timezone
We understand the necessity of the overlapping timezones between you and our developers working with you. And thus, we have a flexible team that works on your timezones along with you.
We can save you huge sums of money:
It is very crucial to take into account all the costs involved to make a sound business decision when you make your pick between an in-house permanent employee and hiring a remote employee from White Label Services.
White Label Services can save you expenses on:
Recruitment and hiring costs
Administration and Accounting cost
Executive Overhead Staff
Office Supplies, printing services and furniture
Rent and Maintenance
Resource Training programmes
Internet and calling cost
Insurance (liability, workers comp, etc)
Computer Hardware
Computer Software licenses, subscriptions, and maintenance
Corporate Taxes (property, etc.)
Why prefer us over a freelancer?
Outsourcing software development and business operations has become very prevalent these days. However, the business owners come across a query very often: whether to work with a remote professional staffing agency like White Label Services or go with a freelancer.
We believe that both have their pros and cons. However, before making a decision, the client needs to think about the complications and complexities involved and determine the business goals.
Below we have listed five reasons why working with us could benefit you more than working with a freelancer. Kindly note these below:
1. Flexibility:
Our programmers work with you and according to your requirements and preferences. We offer multiple resumes and the clients are free to choose professionals from our pool of programmers. Based on the client requirements, such as the number of years of expertise, the technology stacks, skill-sets, and the timezone, our experts analyze ease the process of hiring the professional for you. On the other hand, with the freelancers, the clients have to plan according to the freelancer's availability and accessibility. Also, to add, if any of our dedicated developers leave due to any unforeseen situation, we take it as our responsibility and arrange another programmer with the same skill set in no time.
2. Senior Project Managers and dedicated programmers:
With White Label Services, we ensure that we align dedicated and fully managed programmers, and to ensure the same we align dedicated Senior Project Managers on every project to work along with you.
An individual freelancer can parallelly be working on multiple projects, thus compromising the dedication level. This could lead to missing the timelines, compromise with coding standards and code quality, etc. However, at White Label Services, we dedicatedly align a programmer to only one client. We again take it as our responsibility to ensure the same.
Every account is provided with a Senior Project Manager to ensure that the project goes on smoothly during the entire course. The project manager shares the work updates, approves the milestones and suggest improvements, thus always giving the client a more filtered and refined output. And all these factors add up to ensure that our programmers always meet the timelines and are able to code keeping in the mind the highest coding standards.
3. Communication:
We at White Label Services believe in keeping our clients on the same page and up-to-date always. We also believe that communication is one of the most crucial elements of any web or mobile app development product. Communication is the key to track the progress. The dedicated developer provided by White Label Services always keeps the client posted with real-time updates on the project. This leads to achieving efficient timely solutions as per client's requirements. At White Label Services, we use Project Management tools such as Scrum Manager and JIRA to keep the client upto date with the on-going project updates. On the other side, communication is a huge barrier when working with freelancers, as he might have inadequate resources to keep the client updated about the project's progress. Thus, proper resource management clubbed together with effective communication becomes one of the key advantages offered by White Label Services as opposed to the freelancers.
4. Cost efficient:
We provide cost-effective solutions to clients. Getting the task done through a freelancer can appear to be a cheaper deal when compared to hiring a programmer from a professional dev shop like White Label Services. However, in a longer run, White Label Services provides the client with various savings such as job advertising, resource training, hiring expenses, etc.
5. Security concerns and confidentiality assurance:
At White Label Services, security of our client's confidential data is our top priority. Confidentiality of the project is one of the major concerns for any client while they are looking for a programmer. We, at White Label Services, can guarantee you that a dedicated developer provided by us is fully reliable and dependable as we do care about our clients and their businesses.