Develop rich and engaging mobile application experiences.
How can our
Mobile App Development

service help your business grow?
We create applications that are a blend of speed, innovation, and quality. We have helped our clients grow revenue, boost brand engagement and launch new digital businesses on a global platform.
So whether you have a business idea which you wish to bring to life in the form of a mobile application, or if you are looking to build an organization level mobile application for your business or company or if you wish to outsource any of your client requirement for building a mobile application, White Label Services is here for you. We bring with us, immense experience in building mobile applications in all verticals, be it Native Android or iOS, React Native or Hybrid applications, we've got you covered.
Reaching your customers and audience through a mobile application is probably the most efficient way in today's world. It is a well-proven fact that people just love to use mobile applications and there are huge reasons to support it as well:
Mobile applications are faster

Immersive experience through personalized content

Ease of access and instant offline and online access

Push notifications and instant updates

Immensely interactive

Ability to use mobile device features in the app such as camera, NFC, etc.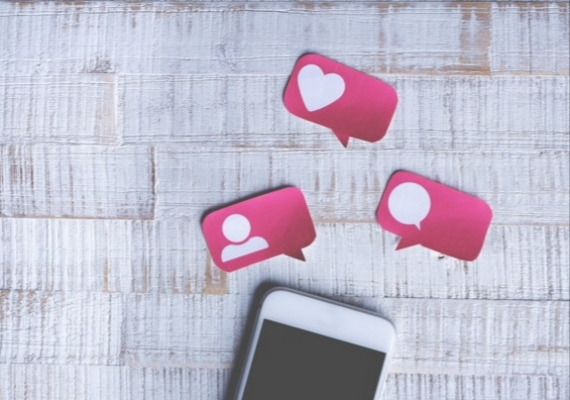 Book a quick meeting with us!
Our primarily focused
Mobile app development

platforms
What sets us apart as one of the best firms for
Mobile Development

Reusable Components
We maintain a repository of our code pieces and this enables us to create applications even more efficiently, by making use of the components which were written by us at an earlier point in time. Also, our specialists continuously develop common modules which can be used across most projects, thus enhancing the overall efficiency, and reducing development cost and turn-around time for the clients.
Agile Development
Our programmers at White Label Services work very closely with an agile development process and DevOps practices. This helps us in reducing risks and deliver robust and high-quality applications for all our clients. We at White Label firmly believe that infrastructure is an essential part of the application with this we are able to deliver more reliable and rapid software release cycles.

Skilled and Cross-Functional Teams
We have a highly skilled team of expert programmers, who stay updated with all the latest software and technology advancements and updates. Also, our teams are cross-functional and strive for continuous improvements. Our teams have individuals with different roles and responsibilities and everyone works in sync, thus eliminating all developmental hassles

Cost-effective
Our head office is located in Canada with one of our dev centres located in India. This recent expansion of ours enabled us to add a highly efficient team of programmers to our pool and we were able to do so with slightly lower price tags compared to the US and Canadian market trends, thus empowering us to provide extremely cost-effective solutions to all our customer needs as well.

24X7 support
We have clients falling under different time zones and we also understand the need for overlapping hours between our clients and programmers. And thus, based on your location and office hours, we align our staff accordingly in the most efficient manner so as to achieve the maximum number of overlapping hours between our programmers and yours while maintaining highest efficiency at both ends.

Build to Perfection
We have a team of expert analysts and software developers that help you build a brand name out of your business by providing exquisite consultation, business-specific solutions and development services. With software development serving as the core of our services, and us taking pride in the quality of work that we offer makes us a perfect partner for building fascinating products for you.
Fixed Cost and Time Model
Based on client requirements and after discussions between both parties, we define the proposed and expected deliverables for your software development project and put together a fixed price and timeline to it mutually.
Best suited for projects where the client has complete clarity on project requirements and specifications and generally has a fixed scope.
Fixed cost with no change in it unless there is a scope or any other requirement change from the client end.
Flexible payment options where payments can be split and cleared out with every milestone.
We always provide all our clients with the options to upgrade or cancel anytime hassle-free.
We provide a dedicated Project Manager free of charge.
We offer free development as a trial of up to 3 working days to assure you of our development services.
Dedicated Team Model
Our dedicated team model allows you complete control over our programmers just like an extension of your own team giving you total transparency, flexibility and scalability.
Best suited for long-term software development projects with continuous changes and additions to the project scope.
There is an hourly rate attached with each developer based on technology stack and experience, based on this hourly rate invoice amount is calculated.
Flexible payment options with invoices generally being raised on a monthly basis.
We always provide all our clients with the options to add more developers to the project or cancel anytime hassle-free with 2 weeks notice.
We provide a dedicated Project Manager free of charge.
We offer free development as a trial of up to 3 working days to assure you of our development services.
Our time & material model allows complete control over our programmers whenever required by the clients.
Best-suited for short-term client requirements.
Pay only for the actual development hours and based on the hourly rate attached to the developer, the invoice amount is calculated.
Invoices generated on a post-payment basis either when the project is completed or at the end of the month.
We always provide all our clients with the options to upgrade or cancel anytime hassle-free.
A dedicated Project Manager free of charge is not included with this engagement model.
It's a pay by the hour model, thus no free trial offered with this model. Clients can choose this engagement type, and try us out for a minimum number of hours. No boundation at all.
Blogs related to
APP development