Have a WordPress website on mind?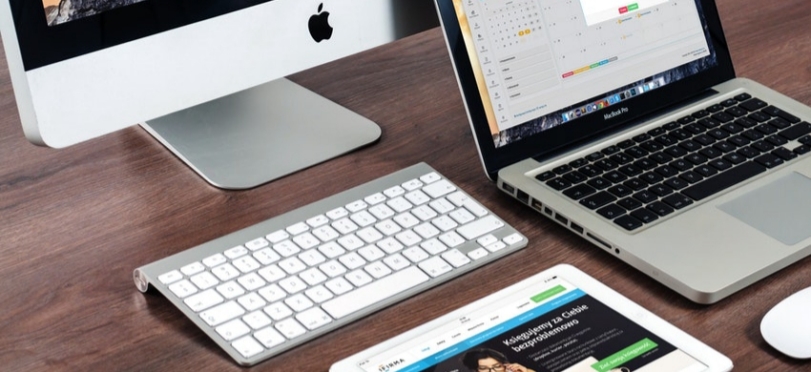 Have a WordPress website on mind?
WordPress can certainly be your choice when you are taking your business online. Various advantages and benefits make it a perfect companion to create your first website. And even otherwise, it is without a doubt one of the most used and famous platforms for Content Management, and this is because of various reasons most crucial ones being – abundance in features and plugins and loads of customization opportunities. In this blog, we'll walk you through some of the WordPress advantages and disadvantages while choosing it as the platform for your website development. This blog will get you a good idea about the various WordPress features and the benefits that it offers. We'll also share a few disadvantages that come along with it.
Key advantages of WordPress:
1. Cost-effective
One of the key benefits of choosing WordPress over other platforms is its cost-effectiveness. Both the development and designing of a WordPress website is very cost-effective. Even the maintenance of a WordPress website isn't very expensive either. Therefore, WordPress becomes one of the most favorite choices for building CMS. To add to it, the easily accessible and free plugins in huge numbers help the users to improve the overall functionalities of their websites at a very reasonable and cheap cost. Designing and developing a custom HTML website is far more expensive when compared to a WordPress website. Thus, making this too as one of the significant advantages of preferring WordPress over custom HTML websites.
2. Easy to use and overall user-friendliness
Another crucial benefit which makes the users pick WordPress over other platforms as a CMS is its overall simplicity and user-friendliness which makes it extremely easy to use. Someone with very basic computer skills as well can get accustomed to this in a matter of a few minutes. Moreover, there aren't any programming or coding skills required to work on and build a WordPress website. The ease of usability is an important factor that influences the decision to go with WordPress as a CMS.
3. Open Source Community
Another key advantage of WordPress is that it is Open Source in nature, which enables the existing source code to be improved by literally anyone. Moreover, when compared to other website building platforms, WordPress has a very loyal community and they ensure that everything is up-to-date.There's also a discussion board that aids the community members to provide all the required needed assistance.
4. SEO-friendly
WordPress has been written using standard high-quality compliance. In non-technical terms, this makes Google and other search engines just love WordPress.
For this reason, WordPress sites are always ranked higher than the others in search engines.
In terms of design, WordPress is extremely SEO friendly. There are various SEO plugins as well that can be used to further optimize your website.
Some limitations of WordPress:
1. Data Security & safety concerns
One of the major limitations of WordPress is its data security and safety concerns. Since it is an open source platform, and it heavily relies on themes and plugins for various customization and optimization purposes, security becomes a concern. Due to the lack of any authority monitoring the users and companies that publish the various plug-ins and themes, they can easily contain bugs or malicious lines of code. Also, hackers find it as one of the easy targets due to its popularity in the content management systems.
2. Too frequent updates
At first, receiving frequent updates seem to be very beneficial, however, considering it is an open source platform, these updates get too frequent and in some way or the other hamper the website's functionality. Each update affects one or more functionalities of the website. Additionally, one must always maintain a backup of the complete site before updating the site, just in case if any issue causes data loss while updating.
3. Overall website speed
Speed is a big concern with WordPress websites. As there is a lot of plugins and generic codes for integrating functionality and customization into the WordPress website, it could impact the website's speed and thus making it slow, and impacting the website's load time.
When can WordPress be chosen?
Following are a few examples where WordPress can certainly be a perfect choice for building websites:
Starting a blog or any informative website
Building a business website
Starting an online store
Building a website selling/promoting membership
Selling online courses
Conclusions
We have gone through and discussed some of the key advantages that WordPress as a platform has to offer and its limitations, thus giving us a general overall idea about the features and advantages that WordPress has and how it can be effective for your business. To sum it up, WordPress is one of the best platforms to start a simple website. Once you have got a hang of the platform and analyzed its advantages and disadvantages, and have made a decision to proceed with the WordPress CMS, you could get in touch with us and we can help build WordPress websites for you at very effective costs.