Digital Marketing and its significance today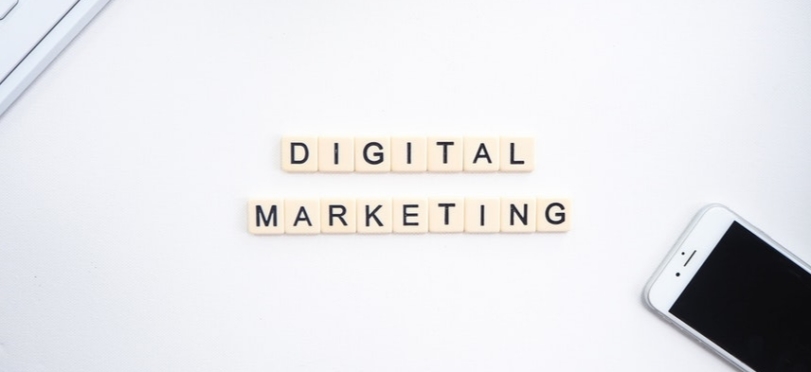 Digital Marketing and its significance today
There has been a big movement from the analog to the digital In the last decade or so. These days all kind of information is being consumed through the internet by more and more number of people, hence digital marketing stands as one of the best means to reach out to your targeted audience and marketing your business/product. Digital marketing works both ways: It helps and favors the marketers and businesses, and simultaneously also assists the consumers too. Let us take a look at some of the key importance of digital marketing.
Small businesses see more growth options
DIgital marketing's biggest importance or advantage as one can call it is its reasonable and effective cost, where businesses can do the marketing as per their budget and reach a wider range of audience at a lesser cost. Marketing the product was a huge challenge just a decade back for small businesses. The expensive marketing approaches were just out of their reach and thus they had to rely on and fall back to other smaller methods of marketing where the chances of success were close to negligible.
Digital marketing is highly customizable and very cheap. Even in the already established market, small businesses can still make their presence felt by targeting a small base of customers.
Higher conversion rate
Businesses that prefer digital marketing and the internet as the preferred mode of marketing can measure the conversion rate real-time. They can very easily identify the percentage of viewers who get converted into leads and finally into subscribers and the percentage of those who finally purchase the service or product. Various methods like SEO, Social media marketing and Email marketing have a high conversion rate as these methods can generate a very quick and effective communication channel with the end consumer.
To our surprise, all the traffic that one may get on his/her website may not be fruitful, hence digital marketing enables us to identify and reach out to only those who are looking for and have the need for the kind of service that one's business offers.
Customer support is the new priority
Establishing an impeccable reputation is something that has become very crucial for businesses to survive in this age. It has become evident in the past few years that customers will always prefer a company which does not have any scandals associated with it. One of the key benefits/importance of digital marketing is offering the businesses various methods to build a great and personal rapport with the customers. It could a small email marketing or something over social media, businesses can always offer solutions to customer problems, businesses can also make the customers relate even more to their product by providing live chat access. The website and social media page can very easily be converted into a place where the consumers get in touch and ask queries, give feedback and suggestions and thus take the association with the businesses on a positive level.
Get connected to the Mobile Customers
These days all the websites are built keeping in mind that they will be accessed through mobile devices too and thus have to be mobile friendly. Every consumer these days has access to a smartphone and these have turned out to be common means to search and look for products.
Increase your brand's trust value
If your business has its presence on several platforms, it gives a great opportunity to your consumers and customers to share their feedback and rate your services as per their experience. A positive review left by a satisfied customer can lead to the new ones to convert immediately. Also, these days consumers too contact the businesses through their social media pages for issue resolution and other matters, and this has become very common. Thus, businesses have the opportunity to build up a strong image of their brand in front of the new consumers, thus leading to more conversions.
Better ROI
Earlier budget allocations had to be done individually for handling different types of marketing medium, but it has become a lot more progressive nowadays. With digital marketing, businesses now get to pick and choose from various packages at different levels of pricing, hence ensuring that every business picks up the package which completely suits their budget and requirements. Even the smallest of the investment done through email marketing has a potential to deliver some great results in terms of customer engagement. Businesses can also use web analytics to determine whether their website is providing optimal ROI. They can also track the conversion rate of inquiries made through emails and calls to sales.
Cost Effectiveness
There are a huge number of challenges in front of small businesses in the early phase. They need to save up on their resources and be extremely cost effective before it starts making profits. Digital marketing comes in as the savior and provides a means to reach out to many consumers at the same time and that too within the limited budget. One can now plan their marketing strategy in a way that it completely fits in the budget.
Higher revenue
Since the money invested is less and the ROI is more, the scope to make money is much higher. As per a study, digital marketing generates 2.8 times more revenue compared to traditional marketing methologies.